No-nonsense biomass heating kit: the widest range of MCS certified wood pellet boilers, EcoDesign ready stoves and boiler stoves, thermal stores for renewables and much more. You'll get knowledgeable and friendly support from our team. We hold good stock and spares, and our training and support is all UK-based. Beauty, sustainability and efficiency combined.
News: The National Self Build & Renovation Show – Friday 13th & Saturday 14th May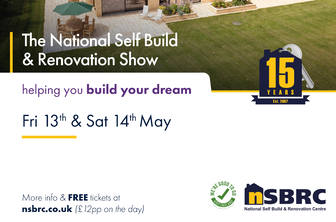 Come and visit the Firepower Team at the The National Self Build &Renovation Show in July. Book free tickets here.
read more
Since being a member of the Firepower family, we have had full access to a panel of expert heating engineers at the end of the phone. The team are helpful and keep you updated. You know that you are at the cutting edge of technology as John Nightingale sources new items constantly, winning awards for innovation.Corrabeth of Ludlow Stoves
Find a showroom
We are proud to work with a wide network of Firepower trade partners across the UK and Ireland. Find your nearest partner using our map.
We have great pleasure working for many years with John and Sune Nightingale and the Firepower team as we share the same core values in our company for the well being of customers and firewood lovers.Fondis
Artizan has enjoyed working closely with Firepower Ltd. since 2015 servicing enquiries for the supply and installation of wet and dry boiler stove installations across the Home and Southern Counties. Artizan has been particularly pleased with the technical support, stockholding facility and speed of delivery services offered by Firepower. Keith Allen Artizan Heating Limited
We love to work with:
Dealers / Showrooms
Installers / engineers
Architects
Interior designers
Hotels, destination Parks, Boutique
Developers
Commercial contractors
Biomass specialists
If we have a customer looking at a Smart 120 cooker I tell them straight: "It'll do all your central heating, all your hot water and you can cook on it. There's no need to light it, it will light itself when it's needed and turn itself off when it isn't." And that's why I call it the easiest sale in my showroom Phil McMahon of Greenflame Installations
12 trees per appliance
We plant 12 trees for every appliance we supply, made possible by working with the International Tree Foundation and the Joliba Trust.