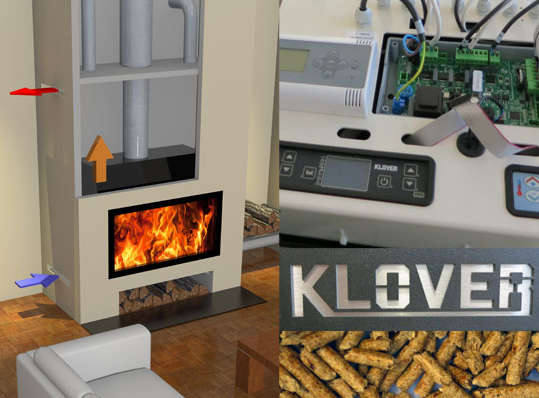 Firepower training days
Since the launch of the Renewable Heat Incentive (RHI), there has been a growing demand for heating engineers with the knowledge to install wood pellet and wood-fired boiler stoves.
Firepower offer training in designing biomass heating systems and installing and servicing boiler stoves. Our training gives particular attention to linking in with existing systems, using thermal stores and combining with other renewable technologies. Working with Klover and Island Pellet Stoves, Woodfire, Fondis, Klover and Walltherm insert stoves, EnergyStore thermal stores, Selkirk chimney systems. Also feature wall design and build using Thermalux installation sheets.
Our training allows engineers to combine their own plumbing knowledge with hands-on experience of the latest renewable technologies.
Training days take place at either Bristol NAPIT Training Centre or our showroom and trading centre at Dunkeswell, near Exeter.
Firepower Family Introduction Day
The aim of the day is to give you an effective understanding of the Firepower Family range and how we can support each other to achieve the best results. 
You will be given opportunity to access our marketing and promotional material for the Firepower Family range to develop your sales potential. 
You can visit our new Firepower showroom where you can view and explore the Firepower Family range. This includes Klover (live and connected to an Energystore thermal store), Island Pellet stove (live), Walltherm, Fondis inserted into a chamber, Woodfire and our brand new range Opus stoves. 
The whole day will be highly productive for all parties developing strong and professional relationships from the start which can continue to grow over time. 
The day will take place at our Showroom/Warehouse, Flightway, Dunkeswell Business Park, Honiton EX14 4RD.
No date at present but if you are interested, please contact Tasha on 01803 712735 email tasha@firepower.co.uk
Upcoming 2018 dates:  No date at present

Klover Training
To become an approved Klover dealer or installer, we ask that you attend our Klover training day. This introduces participants to Klover pellet stoves and their installation and takes place at NAPIT.
It also offers experienced Klover dealers/installers a more detailed training, with handouts and practical teaching. It is designed to develop maintenance and trouble shooting skills.
Upcoming 2018 dates:  No date at present

Insert Training
This training day aims to give installers a detailed understanding of the function and installation of insert stoves. Looking at a Fondis dry insert stove and insert boiler stoves from Klover, Woodfire and Walltherm. It is held at the NAPIT centre.
We will demonstrate the use of Thermalux boards to design and build feature walls or for quick and easy installation. How to link boiler inserts into pressurised systems, and how to link them to EnergyStore thermal stores. This training is for installers that have the ability to embrace creating a "live feature" with the customer in their home.
Upcoming 2018 dates:  No date at present

For further information, please click: Ask a Question or call Tasha on 01803 712735 E: tasha@firepower.co.uk




Ask a Question