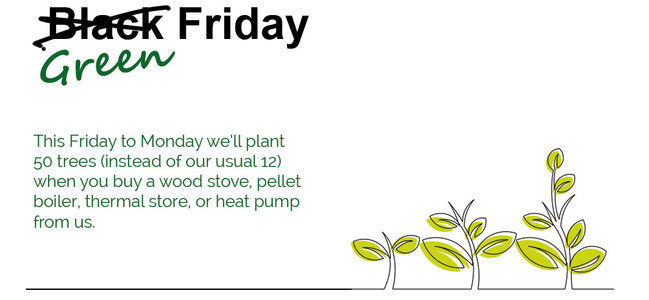 Green Friday
Wednesday 24th November, 2021
Green Friday at Firepower - The last Black Friday and over the weekend, we planted over 50 trees for every appliance we supply instead of our usual 12.
Trees have so many environmental and social benefits and, planted in the right place, they can help to mitigate against the worst effects of climate change, reducing soil erosion, increasing soil health, retaining water, providing shade and shelter, providing food and resources for people and wildlife - the list goes on. 

We normally plant 12 trees for every appliance that we supply to you but on the last Black Friday we are upped that to 50 trees. It's Green Friday!